Radio Gorepress 18 : Wes Craven Retrospective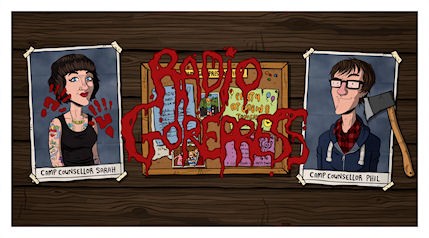 In keeping with the terrible locomotive references, we feel it only fitting to tell you that the Gorepress train was ever so slightly derailed last week, but we're back on the tracks this time with a rather sad, but incredibly fond journey through the films of recently and dearly departed Wes Craven.
We take some time to reflect on the master of horror's unique and unparalleled contribution to, reinvention of and staunch defense of the genre we all love so much, but not before we give you the traditional run-down of which films have taken our fancy and gotten our goat in the last few weeks.
Strap in and join us as we take a tour of Craven's back catalogue, as well as mourn and celebrate this true legend of cinema.
-Sarah & Phil
Podcast: Play in new window | Download
Leave a Comment
You must be logged in to post a comment.