Radio Gorepress 15 : Starry Eyes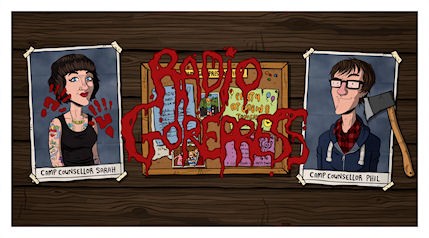 Hot on the heels (…ish) of their previous podcast, Phil and Sarah return once more, this time a little more focussed than the last! In this week's episode, they discuss their recent watches – including the urban legend-centric documentary Killer Legends – and the films and TV shows they're looking forward to, before tackling 2014′s Starry Eyes.
As always, you can find us both on twitter and on Facebook.
Enjoy!
Podcast: Play in new window | Download
Leave a Comment
You must be logged in to post a comment.