Radio Gorepress 14 : 2015 Catch Up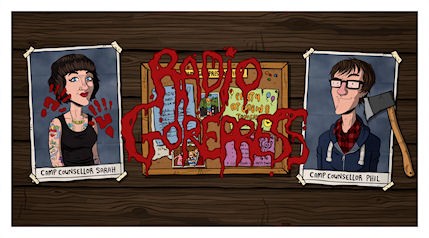 With the Radio Gorepress train firmly back on tracks for the millionth time, Sarah and Phil use the opportunity to catch up with anything and everything they've been watching and doing since their last podcast at the end of 2014, as well as everything they're looking forward to, including chatting about The Conjuring 2 and the DOOM remake, and having a guaranteed spoiler-free chat about Game of Thrones!
Don't worry though, folks; we'll be back talking all things horror next episode!
-S&P
Podcast: Play in new window | Download
Leave a Comment
You must be logged in to post a comment.