Manchester's Grimmfest announce line-up
As the festival season continues, Grimmfest have released their full movie program for October's five day descent into the macabre. With a hearty mix of premieres and classics in store, this year looks to be the best yet.
Beginning with a preview night on Wednesday 2nd October, Grimm 2013 runs right through until Sunday 6th over three venues. Preview night will be held at the fantastic Plaza Super Cinema in Stockport, the main event will once again be gracing Manchester's iconic Dancehouse Theatre, and the brand new Grimmfest Fringe will be launching in the city's finest arts pub, The Lass O'Gowrie.
This year, Grimm is offering the first chance for UK audiences to view Smiley, Home Sweet Home, On Air, and more, alongside FrightFest favourites Big Bad Wolves and The Borderlands.
Classic horror fans will have plenty to satiate their specific palettes too, with a screening of Robin Hardy's masterpiece The Wicker Man and the promise of one of the first three Hellraiser films. You can vote for your favourite of the Hellraiser franchise over at the Grimmfest Facebook page and the winner will be shown at the fest! I don't want to influence you too much but I voted for Hellbound: Hellraiser II…
Last year was bags of bloody fun and this year looks like more of the same! Head over to Grimm HQ to see the full lineup and buy your tickets to Manchester's best horror festival.
Personally, I'm excited to see one of my favourite films from last year, John Dies at the End, on the big screen with an audience primed for weirdness. That will definitely get tongues wagging in the lobby!
Weekend passes ensure entrance into Grimmfest 2013 events from Thursday 3rd – Sunday 6th October and are available here.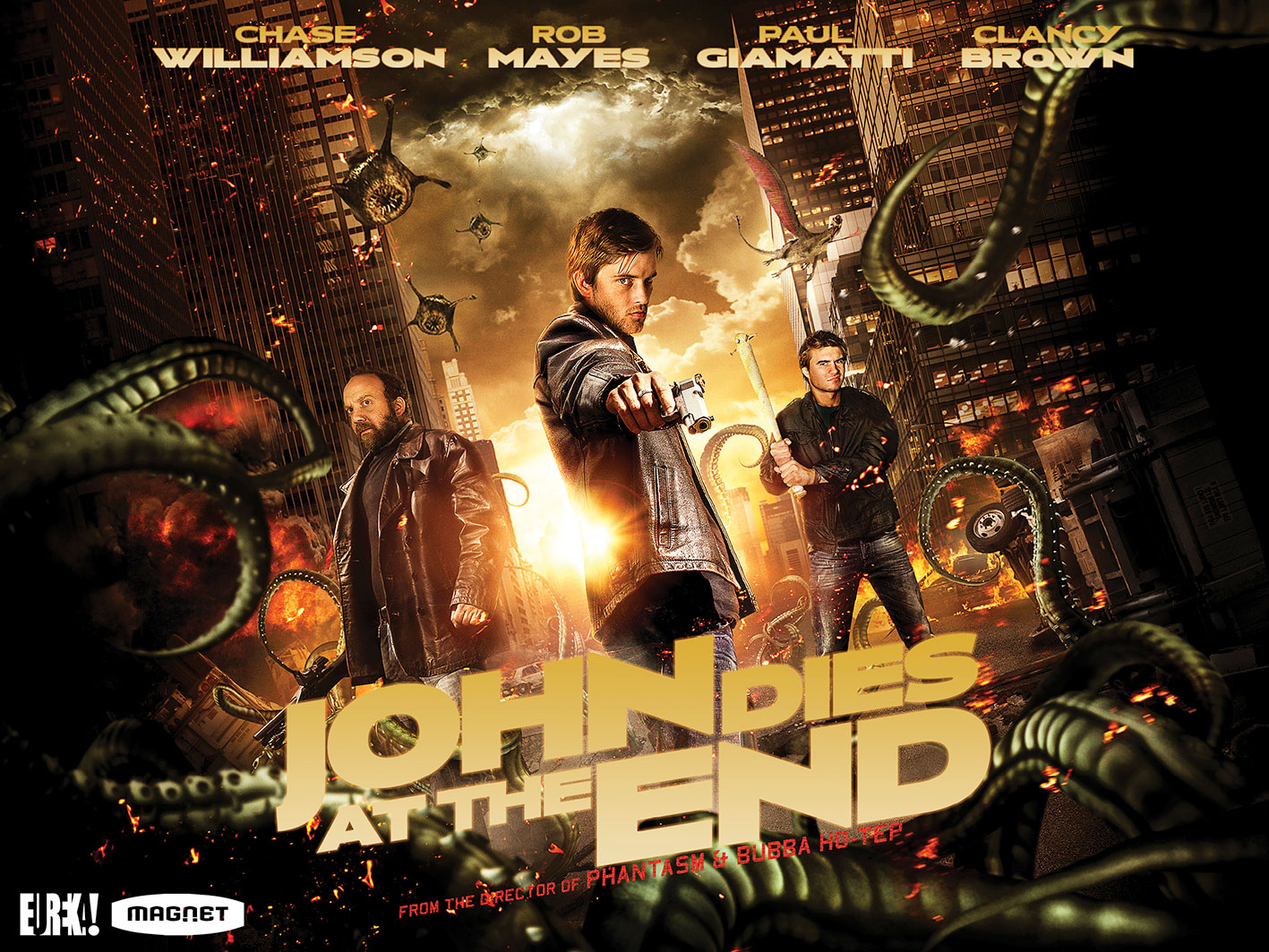 Listen to the Gorecast's coverage of Grimmfest 2012 here and here.
Leave a Comment
You must be logged in to post a comment.